National Reconciliation Week 2022: Be Brave. Make Change.
Pause, reflect, and learn about the history and culture of First Nations peoples.
We acknowledge the Traditional Custodians of the land and pay our respect to them and their elders – both past and present.
Sydney Place is located on Gadigal Land.
Be Brave. Make Change.
Each year from 27 May to 3 June Australia acknowledge National Reconciliation Week. This is a time for all Australians to pause, reflect and learn about the history and culture of First Nations peoples, and explore ways we can continue to shape Australia into a reconciled nation.
The dates that bookend National Reconciliation Week commemorate two significant milestones in the reconciliation journey – the successful 1967 referendum (on 27 May 1967), and the High Court Mabo decision (on 3 June 1992).
The theme for National Reconciliation Week 2022 is Be Brave. Make Change. This theme calls on all Australians to make change beginning with brave actions in our daily lives – where we live, work, play and socialise.
Reconciliation is a journey for all Australians – as individuals, families, communities, organisations and importantly as a nation. Everyone is encouraged to join in conversations as we strive for a more just, equitable nation in an environment of unity and respect.
Gawbarra Lawrence Kelly, manggarla-jaganyji maarla at Lendlease
(Meet Lawrence Kelly, Leading Hand at Lendlease)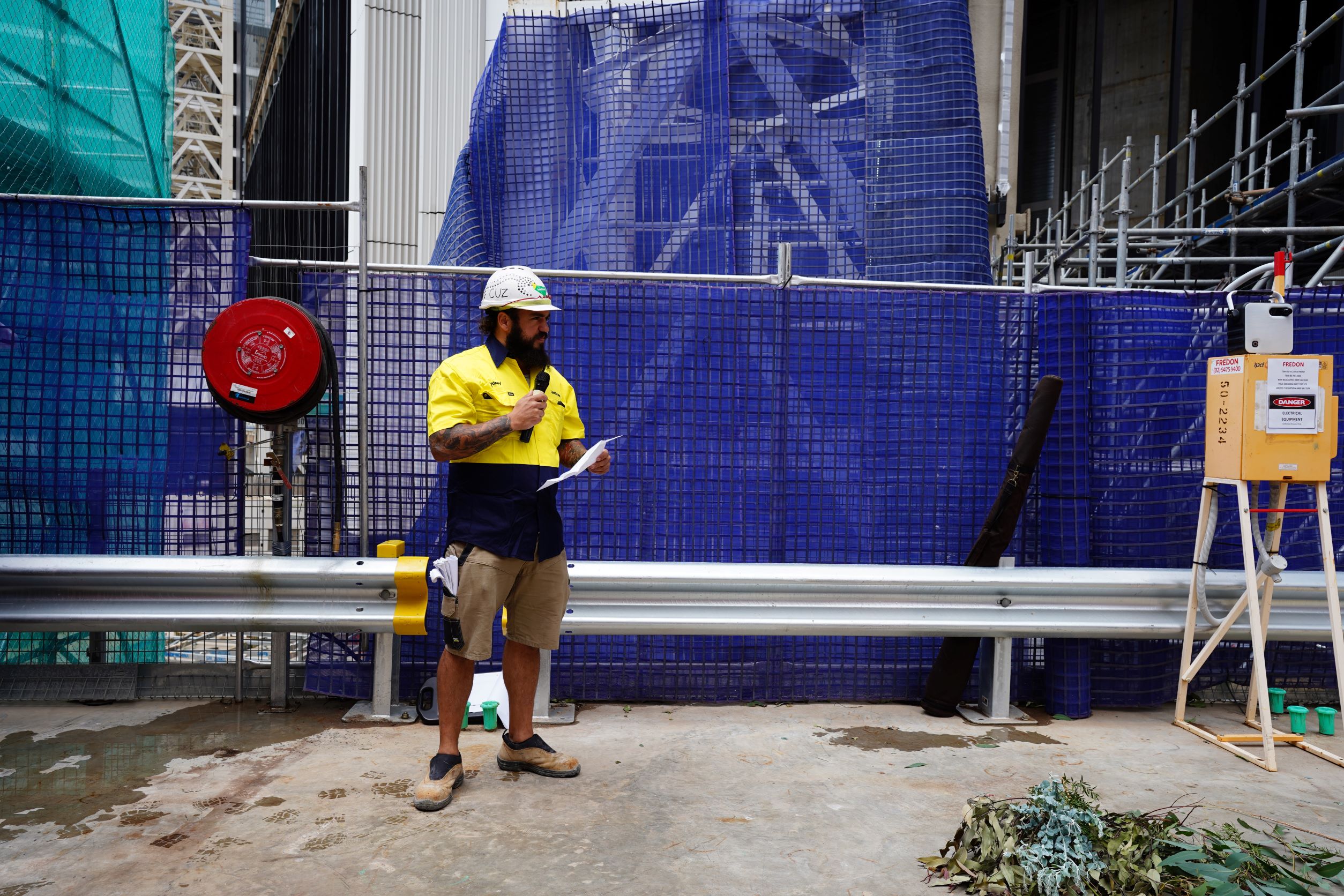 Bringing iconic buildings to life requires the specialist skills and expertise of talented individuals. Lawrence Kelly, the leading hand in charge of their delivery, can be found at Sydney Place working on the iconic Jacksons on George and Plaza Building. Lawrence is a carpenter by trade but is known to many as 'Mr. Fix It'. He was born on Anaiwan country (in present-day Armidale) and grew up on Gumbaynggirr country (in present-day Coffs Harbour).
A rewarding and diverse career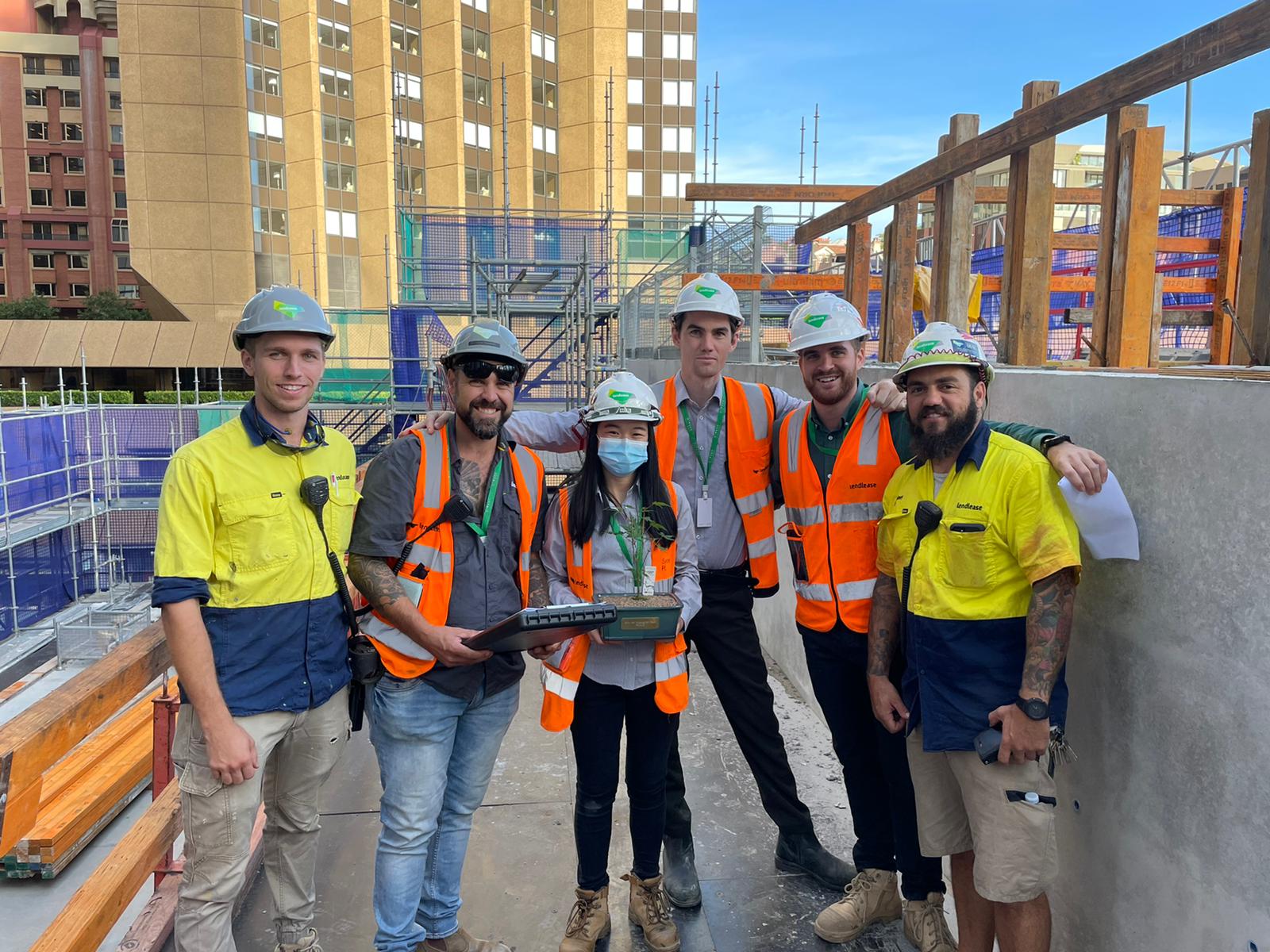 Starting his career with Lendlease in 2009 after completing his apprenticeship in Sydney, Lawrence has worked on several projects during his 13-year tenure.
His first major project was at the Royal North Shore Hospital, where he worked on the Research and Education building, before moving on to some of Sydney's most well-known developments, such as Tower 1 at Barangaroo, the residential towers at Darling Square, and Crown Resort Sydney – before landing his current position at Sydney Place.
When first learning about the design inspiration for the Plaza Building and the rich cultural and historical context, Lawrence knew that he wanted to be a part of what would become such a profound and impactful icon for the Sydney CBD.
Lawrence, as the leading hand, is crucial to the completion of these structures. Lawrence has precise organisational skills in handling the trades and site logistics, but he is also comfortable pitching in and rolling up his sleeves — and with such a varied skill set, he can work on everything from the structures to the cranes.
Language and culture are inseparable
Language is a cornerstone of culture in one of the world's oldest surviving cultures, with over 250 Indigenous languages and 800 dialects spoken in Australia. It is through these expressions of language that are unique to each place and people.
Today, 90 percent of these languages are considered endangered, with a large proportion of those on Australia's eastern seaboard. Language is passed down from generation to generation, but due to previous government policies, the link between generations of speakers was broken, and children had little or no knowledge of their first languages.
Lawrence is aware of the effects of language loss impacts on a daily basis. Lawrence and his wife Emma (a proud Wiradjuri woman) are focused on teaching their two boys, Laykyn and William, the value of language and culture despite Lawrence not knowing his first language fluently. The local Principal works closely with Lawrence and Emma at their sons' school in western Sydney to increase the recognition of Indigenous Affairs taught to students. The current education curriculum has a discernible gap, and they are working collaboratively to effect change and increase learning of these culturally important pillars – not just for their two boys, but for all children.
It's with the living voices of the past that give strength to the future.